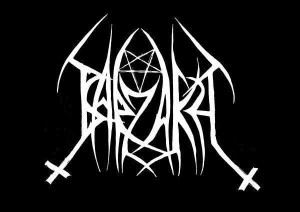 Summon: How did the band get started?
Agni: Barzakh was established on 29 March 1998 in the city of Jakarta – Indonesia.
Summon: What kind of music do you play?
Agni: We play the music with the concept of Black Metal genre.
Summon: How has the fan response been?
Agni: For us that fans are friends! And to this day we responded very well and wisely for the response from our Black Metal/Death Metal/Metal friends because we were without a response from the friends we are not a band.
Summon: Where did the band name come from?
Agni: The band's name first given by Brother Kiky (Ex member) Barzakh who have a sense of 'Nature Conservation' and we have to agree on the name of Barzakh to make a band name.
Summon: Introduce the band members and what they do in the band?
Agni: I'm as Guitar player and Vocal, Getz as Bass player. For now we have to get a new drummer and will do a training session with him.
Summon: Who writes the music? Lyrics?
Agni: I'm and Getz makes musical grim tones. I also wrote song lyrics.
Summon: And where do the lyric ideas come from?
Agni: I made a lyric theme of true history of life, true history of death, and hatred toward something. I write lyrics when I'm feeling anxious at the moment the situation is desolate, lonely and alone.
Summon: What is your view in Satanism and Occultism?
Agni: For my self Satanism is a choice of life and when you choose Satanism is for human rights, shall safeguard the well and does not interfere with that do not follow the ideals of Satanism. Occultism is the belief in things unseen, Here (Indonesia) are many people who use the Occultism for a traditional ceremonies (Filled with Mystic).
Summon: How many albums/CD's have you released?
Agni: We've released 3 Albums: From The Devil To Sin Album (Self Released 2001), Heart Holy In Hypocrite Album (Self Released 2004), In A Meaning The Note Album (Self Released 2007). For next year 2014 we will make a new album again after so long hampered by the absence of a drummer.
Summon: Tell me about some the songs on the latest CD?
Agni: 'Shadow In The Grief' Telling the truth about the death of a person. 'Hallucination Of Psycho' Tells the story of a madman who oppose the truth of life.
Summon: Do you have any side projects?
Agni: No! We have no other projects in Barzakh.
Summon: Who are some of your musical influences?
Agni: We learn a lot of music from the band: Mayhem, Dissection, C.O.F (Old), Deicide…
Summon: Which current bands?
Agni: From the moment I'm listening to music from the band: Frigoris (Germany), Shade (Poland), Muyzkkubun (Colombia), Frostblood (Dubai). Listening compilation CD Slowly We Rot #4 from Romania.
Summon: What is the band like when you play live?
Agni: Such a band: Dissection and Mayhem 🙂
Summon: Have you guys ever played in another country?
Agni: Not and whether you want to take us there?
Summon: How big of crowd shows up at shows usually?
Agni: For in our Country we have describe could exist around 10.000 people for big metal events and about 300 people for small metal events such as in cafes.
Summon: How is the crowd response when you play?
Agni: The crowd really enjoy when we play on stage they headbang together and enjoy all the songs that we play.
Summon: What do you think of the US Black Metal/Death Metal scene?
Agni: We are thinking of all the bands that were there so perfect (Sound, Skill, and Equipment) and has become the band's influences for the band that is outside the U.S. Especially Indonesian Death Metal Band's much inspired by the U.S Death Metal bands.
Summon: What do you think of the Overseas scenes?
Agni: In our opinion there are some Black Metal/Death Metal bands that do not change the characteristic of the music as a whole and there is also a change in total special feature music that is made fit in the underground music market.
Summon: What are some of new favorite black metal/death metal bands?
Agni: Black Metal- Frigoris, Sterill Bissing, Mayhem Mayhem and Mayhem! Death Metal- Suffocation, Deicide, Asphyxiate, Jasad, Panic Disorder.
Summon: When do you guys plan on writing any new material?
Agni: Perhaps the beginning of 2014, We will be working on all the pending start making next album #4, T-shirt, Sticker, Merchandise, Etc….
Summon: What does the future hold for the band?
Agni: Just make a lot of songs and then make it into an album, could cooperate with the true record/label, and Tour.
Contact them at:
https://www.facebook.com/barzakh97