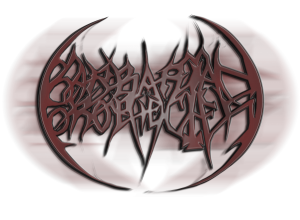 Summon: How did the band get started?
Oscar: The band official Started on December of 1999.
Summon: What kind of music do you play?
Oscar: We play Death Metal with many influences from other stiles like Thrash metal, Doom, Black Metal, etc.
Summon: How has the band response been?
Oscar: The band has had many changes since the original formation, the current line-up has been working for 3 years.
Summon: Where did the band name come from?
Oscar: The band name we chose because we seek something that had a connection to the mythological and historical of our land and that both were original enough so that no ore bands with that name.
Summon: Introduce the band members
Kike: vocals
Arnt: Guitars
Julio: Drums
Manu: Bass
Oscar: Guitars
Summon: Who writes the music? Lyrics?
Oscar: All the band members participate in creating the music and lyrics, so it is much easier and faster while more creative.
Summon: And where do the lyric ideas come from?
Oscar: Our ideas come from our personal experiences and the way we view life and society. Talk about real issues trying to avoid falling into the typical topics of extreme metal bands. We want our music to have some kind message and empty it's something only talking about gore or Satan.
Summon: What is your view in Satanism and Occultism?
Oscar: We think they are interesting topics, but are over exploited and now people talk about these issues in a hypocritical way, without really believing it. Although there have been many times in our songs now prefer to deal with issues more personal and "real".
Summon: How many albums/CD's have you released?
Oscar: Conquerors of the Wolfthrone (2002)
War is Imminent (2004)
Condemned Land…the War Begins (2009)
Remember the Fallen (2011)
Summon: Tell me about some the songs on the latest CD?
Oscar: In our last album we wanted to reflect the suffering and pain of those who lost their lives in wars and human conflicts. We chose the artwork based on World War II, because this conflict has been by far the worst and most cruel the history.
Summon: Do you have any side projects?
Oscar: Yes, all have other side projects (Kike – Sen Berce ; Julio- Tálesien; Manu – Frosthorn; Oscar –Undeadskulls, Dog Soldiers; Arnt – Chanterelle, Carpediem).
Summon: Who are some of your musical influences?
Oscar: All kinds of metal, but we like classic European and American Death Metal of the 90´s and classic 80´s Thrash Metal.
Summon: Which current bands?
Oscar: Dissection, Dismember, Unleashed, Immolation, Incantation, Kataklysm, At the Gates, Suffocation, Cannibal Corpse, Malevolent Creation, Kreator, Slayer, Sepultura(old), Venom, Motorhead, Holy Mosses, Assassin, etc.
Summon: What is the band like when you play live?
Oscar: With Kataklysm, Slayer or Kreator we really like them.
Summon: What was the best band you played with?
Oscar: Sacred Sin a Classic Death Metal band from Portugal, they really play great!
Summon: Have you guys ever played in another country?
Oscar: No, but we will like it.
Summon: How big of crowd shows up at shows usually?
Oscar: Unfortunately fewer and fewer people going to shows, people now prefer to engage in to be the most heavy in the social networks that really support the underground metal scene.
Summon: How is the crowd response when you play?
Oscar: Not too many people, but there are still some that if they support the scene. But there are fewer in recent years and is seeing a major crisis in the metal scene. It may be another way to support the scene of the new generations the old rules no longer apply for this, we must adapt it.
Summon: What is your opinion on the conflict of Black Metal Vs Death Metal?
Oscar: I think we should support each other if they are to survive and not be killed permanently by the metal core scene. Now the major labels are forgetting these styles.
Summon: What do you think of the US Black/Death Metal scene?
Oscar: It's a great scene where pioneering bands that have been a major influence for many groups from other countries. Besides that there is support from professional labels, and more help for musicians.
Summon: What do you think of the Overseas scenes?
Oscar: I think many bands that are emerging in all countries of the world, and that's very important that this movement does not disappear. We can now see bands in venues such as Muslim countries almost unthinkable or culturally very different from ours. And that's really great!
Summon: What are some of new favorite black/death metal bands?
Oscar: 1349, Severe Torture, Empty, Necrophagist, Origin, etc.
Summon: When do you guys plan on writing any new material?
Oscar: We are now preparing what will be our next album which we will recorded in December 2012 … if the world does not end hehe!
Summon: What does the future hold for the band??
Oscar: Continue playing and presenting live our album "Remember the Fallen" and writing the next album.
Contact them at:
http://barbarianprophecies.es
http://www.myspace.com/barbarianprophecies