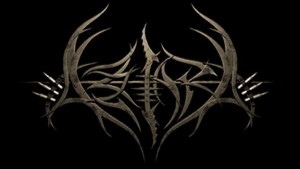 Azziard
"Vesanie"
2014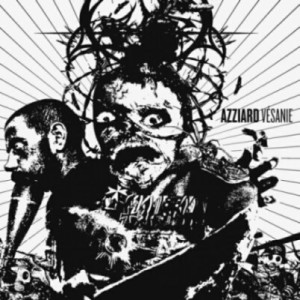 Azziard plays a mixture of Black Metal with hints of Death Metal and occasionally a thrashy Drive. The album starts off with a synth intro that builds into a heavier battle oriented atmosphere then goes into Disjunction which is the first and in my opinion the heaviest track. The drives have a brutal and heavy tone that keep in with the battle atmosphere that they are trying to create. But there is also a sort of dirty industrial tone that is reminiscent of later Behemoth. 
I like A.S.A vocals a lot, they a screamy bitey rasp that is very listenable although there is not a great deal of diversity.
The guitars have a steely quality lends them far more to the Black Metal side that the slight Death Metal elements. 

The drums are heavy and complimentary to the whole album. 
I think Vesanie is a solid album start to finish  and all the songs are strong. 

Recorded and mixed at Hybreed Studio by Andrew Guillotin where Temple of Baal, Inborn Suffering, Fractal Gates, Glorior Belli have also recorded. Mastered in USA by Maor Applebaum: Nightfall, Halford, Malmsteen, Sepultura
Tracklist:
1. Allegorie
2. Disjonction
3. De lumiere d'obscurite
4. Sur la toile
5. Dialyse
6. Ekphrasys
7. Dan ma chair
8. Digression
https://www.facebook.com/azziard
Members:
A.S.A. – Vocals
Zyule – Guitars
Nesh – Guitars
Siegfried – Bass
Arkyon – Drums
Rating: 9 out of 10
~Alaric Hannibal Barca