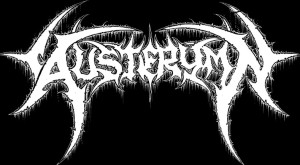 Austerymn are an old school Death Metal band from the UK.
Our style of death metal is very recognizable it's that old style Swedish Crunch you only get using a Boss HM-2 distortion pedal turned up to a Spinal Tap 11!
Austerymn as a band have over 20 years experience. Originally formed in 1990 as "Perpetual Infestation" we changed names to "Godless Truth" in 1991. Back then we played a more UK inspired DOOM/DEATH (Probably because as a youngster of 15 I wasn't great on guitar/writing then!!).
Several years and Demo's later (and many label rejection letters) we called it quits in 1996. Also at this time we heard of another band called Godless Truth, and we didn't want another change of identity.
After the members of Godless Truth (Rik Simpson – guitar/Vocals, Steve Critchley – Bass) had left University and established Jobs for themselves, we decided it would be fun to get back together and re-record and finish off some old Godless Truth material and put out another Demo. In 2007 we did just that but not after our final name change to Austerymn.
A made up word from Austere and Hymn = Austerymn (OR-Ste-Rim). This time registering the name to!!!
We released the "When Silence Drowns The Screams" Demo in 2007, selling 200 and giving a further 200 away on a MySpace campaign "i.e. the first 200 get it for free!!"
However we were not happy with the results of the recording, we had grown as musicians, and this style I was personally finding dull to play. There was also a tendency to want to start adding more gothic/symphonic elements which I seriously wanted to avoid!
Over the next few years we experimented with styles Funeral Doom? Progressive? Searching for a style!
Then in a band meeting it came down to "What do we like? What makes us rage? What's fun? What is the DM album we all wish we'd recorded?"
Left Hand Path, Like An Ever Flowing Stream, Dark Recollections, Into The Grave, etc etc.
But we'd be accused of being a clone band?
My answer – "Who cares? I've spent the last 20+ years doing original music trying to be different! I'm 37 years old, I wanna have fun, put out some CD's and 12" vinyl, play some shows and above all have FUN"
Influences Nihilist, Entombed, Dismember, Carnage, Grave, Nirvana 2002, God Macabre, Autopsy etc. Unashamed proud to play a style we grew up with and LOVE.
2013 lead to the release of the "In Death We Speak" promo. Which later saw an official cassette only release on Goatprayer Records.
We Featured the song In Death We Speak on Terrorizer's Fear Candy 118 cover mount CD and got some great reviews in both Terrorizer (UK) and Rock Hard (Ger).
Fast forward to 2014 we have strengthened the line up with lead guitar player Stu Makin. And after sadly parting ways with Drummer Paul Lewis we have our new Drummer Nikk Perros.
We now play live shows and in July will make our first festival appearance as we grace the stage at Almost Fatal Festival – Barrow In Furness!
Now signed to Memento Mori (Spain) our debut Album (as yet untitled) will be out April 2015!!
Email:
austerymn@hotmail.co.uk
Page
https://m.facebook.com/pages/Austerymn/447715821937969
Some Video links
http://youtu.be/0CayAY8t7Bk
http://youtu.be/otsJ-RWg_2A
http://youtu.be/Sn62HrMwb-4
http://youtu.be/R38RfJHJU88