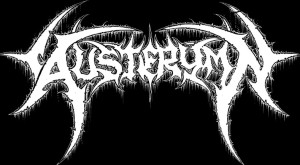 Summon: How did the band get started?
Rik: It was back in 1990 we formed. Back then we were under a different name "Perpetual Infestation". Basically I was looking to start a death metal band as I'd just started really getting into this style of music. I'd been listening to metal and thrash for some time. Steve "Critch" Critchley had been listening to death metal for some time already. It was him and a mutual friend who had turned me on to death metal. Anyway our local scene was very small to say the least so when I was looking for band members there were not many to choose from and Critch who played a bit of guitar and could do death vocals was an obvious choice. And that's pretty much it. We recorded a demo in the summer of 1990 called DEAD. I handled the Instruments and actually sang on that to as I had to record it on a friend's 4 track recorder and only had it for a few hours. So I had no choice but to do it alone! Then we developed into more of a Doom/Death style like early Paradise Lost, My Dying Bride, and Anathema. We changed our name to Godless Truth in 1991 as we felt it was more Doom/Death. We just couldn't get other musicians to join as no one was interested in playing this style with us! However in the summer of 1993 we entered Splash Studios in Wigan Lancashire to record the "Visions Of The End" demo. On this we got some friends of ours from school to session on the recording so we had Karl Price on drums, and John Ashton (later of the Arctic Monkey's fame) on keyboards. I handled the Bass, Guitars and clean vocals, and Critch did Death vocals. Due to going to university and not being able to get a stable line up we put ourselves on hold until 2007. Critch said he wanted to start up the band again. I figured why not! And here we are now with a new name and a full line up!
Summon: What Kind of music do you play?
Rik: We now play Old School Death Metal like back in the Perpetual Infestation days. Influenced by the late 80's early 90's bands. Swedish bands have influenced our guitar tones and writing but not exclusively.
Summon: How has the fan response been?
Rik: Amazing, we have been totally blown away. We have had some real positive comments. Maybe it's just timing but people seem to be finally getting us!
Summon: Where did the band name come from?
Rik: Well we couldn't call ourselves Godless Truth anymore, as a band now exists with that name!
Critch came up with Austere. Lots of bands have Austere. And a guy on myspace (remember that?) came up with Twilight Hymn from Thergothon lyrics. So I took Austere and Hymn and put them together to form a new word Austerymn. (Or-Ste-Rim). It sounded cool and being a made up word it was a totally original name that nobody had!
Summon: Introduce the band members and what they do in the band.
Rik: I'm Rik – I play Rhythm Guitar and Vocals.
Critch – Bass guitar
Stu – Lead Guitar
Nikk – Drums
Myself, Critch and Stu all went to school together. Rainford High School near to St Helens Merseyside. Nikk is Greek and has joined most recently. He has been an amazing influence over the band, and how we write as he's such a great drummer. Also a top guy to!!
Summon: Who writes the music? Lyrics?
Rik: We all contribute musically. I probably do 80% of the music, but all the other guys contribute songs and riffs ideas. We will work on riffs alone bring them into rehearsal and all work on them together. Stu writes his own solo's. Critch writes 80% of the lyrics, again with me maybe doing the other 20%. I may add arrangement ideas to the lyrics as I have to sing them, but it's Critch who writes the majority of them!
Summon: And where do the lyric ideas come from?
Rik: Difficult question to answer that. I'm not really the main lyricist. A lot I think may be the manifestation on to paper of how Critch is feeling at the time. His lyrics are not literal in the sense that the words are more fantasy than truly reflective. Take our song Riven. It's about ripping flesh apart and pleasure in pain before departing our mortal lives (kind of Hellraiser horror imagery). But Critch may just have been angry about something when he wrote that, not actually self-harming!
Summon: What is your view on Satanism and occultism?
Rik: I'm devoid of opinion. Everyone is entitled to believe what they like as far as I'm concerned. Follow your own path. If religion is your path and it helps you no matter what that religion is go for it! Personally I follow my own (Left Hand) path.
Summon: How many albums/CD's have you released?
Rik: No albums we are writing for our debut. However here are our releases up to now.
Dead – Demo 1990 (As Perpetual Infestation)
Visions Of The End – Demo 1993 (As Godless Truth)
As Silence Drowns The Screams – Demo 2007 (As Austerymn)
In Death…We Speak – Promo 2012 self-released CD
In Death…We Speak – Promo 2013 Re-released on Cassette/Digital via Goatprayer Records.
Plus a ton of rehearsal demo's over the years.
Summon: Tell me about some of the songs on the latest CD?
Rik: It features 2 songs. In Death…We Speak – (reminds me of an Entombed Clandestine era song) I wrote the lyrics to this and it's about an Autopsy and how it reveals the cause of death. Excarnation – (Fast intense Entombed type track more LHP) again I wrote the lyrics to this, it's about a serial killer and their obsession with disposal of the corpse by the process of excarnation. A pre-historic ritual that meant a body was left to the elements to decompose in the open. Being eaten by animals and rotting into the ground. The belief it becomes one with its surroundings and therefore in a way lives on. (I'd been watching a show on the history channel on TV! And expanded on it! Ha ha).
Summon: Do you have any side projects?
Rik: Critch does, a Psychedelic Doom Metal band – I don't know if they even have a band name yet??I want to do some other things to, once the Austerymn Album is completed. Just to use up some Ideas! Ha weather they ever get released who knows? Nikk also plays with other bands. Not side projects because Nikk needs to play all the time, so each band is as important to him as the next!
Summon: Who are some of your musical influences?
Rik: We have both Metal and non-Metal influences. But for Austerymn I guess Entombed/Nihilist, Dismember, Carnage, Autopsy, Grave, God Macabre, Nirvana 2002, Death, Celtic Frost, Carcass, At The Gates, Massacre, Immolation, Incantation, Bolt Thrower, Napalm Death, Morbid Angel, Possessed….. and tons more! But the early stuff really!
Summon: Which current bands?
Rik: I love Entrails, Cruciamentum, & most of the bands on our label Memento Mori records.
Summon: What is the band like when you play live?
Rik: We have been described recently as aggressive and intense!! I would agree! We love playing live!! It's a great feeling/drug when you get a great audience response!!
Summon: Have you ever played in another country?
Rik: Not yet – we are working on that!
Summon: How big of a crowed shows up at shows usually?
Rik: Crowds at gigs can be disappointing in the UK – it's better to play festivals in the UK. We recently played at Almost Fatal Festival in Barrow in Ferness and there were about 200 people there in total. Obviously we only played to a proportion of them. But it was still a killer show and receptive crowed!
Summon: How is the crowed response when you play?
Rik: It's been great! Lots of banging heads, and cheers! Ha. Seriously the fans/crowds have been amazing so far!
Summon: What do you think of the US Black Metal/Death Metal scene?
Rik: I think many of the current BM bands from the US are among the best in the world! That said I personally don't listen to lots of new music/bands – I'm more of an old school person. But the bits and pieces I do hear seem to be up there with the originals. I also believe that US DM is and always has been amazing and has always influenced us! I'd love to play in America and South America to!
Summon: What do you think of the overseas scenes?
Rik: Again there are some amazing bands out there from all over the globe. I'd happily play anywhere if we could afford to go. I've always been a fan of The US, Swedish, Norway, Finland, Dutch, and German scenes. The Greek scene is really taking off now, and we've known for some times about the killer bands from Poland and the Czech Republic!
Summon: What are some of new favorite black metal/death metal bands?
Rik: Again I don't listen to much new music. Maybe I should. But my collection is that huge I struggle to listen to what I already have!! Bits and pieces I hear, especially from US black metal I really like. But I don't even know the bands names!! Critch I'm sure could provide you with a list!
Summon: When do you guys plan on writing new material?
Rik: We are now!!! We signed to Memento Mori (Spain) in April, and plan for our debut to be out April 2015. So that's means 10 new songs to make a 40 minute album there abouts! And our new material is sounding sick!!
Summon: What does the future hold for the band?
Rik: New Album, more gigs to come! We would also love to play overseas to. But we will take each day as it comes!!!
Contact them at:
https://www.facebook.com/pages/Austerymn/447715821937969
https://myspace.com/godlesstruthuk