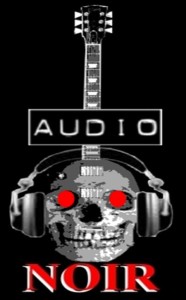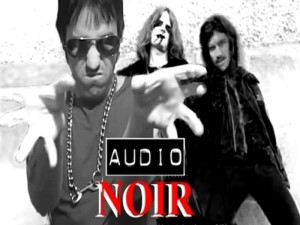 Summon: How did the band get started?
Alex: The band itself is the culmination of various projects started and maintained with varying degrees of success by ALEX CORTES since roughly the early 1990's. As anyone in or from the Los Angeles area can tell you the insane number of artistic people (especially musically) is as much a curse as a blessing. After many starts and stops and juggling egos that rarely matched appreciable talent ALEX was fortunate enough to make the acquaintance of JOE STOCCO who was himself a musician as well as a computer nerd. As luck would have it JOE had recently obtained a fantastic music recording software program called ACIDPRO. Eventually it was decided the two would do a full length CD of Alex's tunes which would become 'TWILIGHT AFTERMATH' the band's debut album. ALEX wrote and played everything including drum machine programming in addition to various guest spots from friends and acquaintances. The rest, as they say, is history. Ditto second CD 'THE TRUTH IS ON THE CUTTING ROOM FLOOR'.
Summon: What kind of music do you play?
Alex: In an interview with The Reverend Horton Heat he was asked to define his band's sound. His response (in so many words) was that "I guess you could say it's a rockabilly band but for us rockabilly is just a jumping off point that branches off into varying styles". I would say much the same insofar as 'AUDIO NOIR' being a metal band but with metal being the diving board that branches out to whatever degree ALEX decides. "Metal' is most definitely the sonic foundation but with far more variety than one generally hears in today's metal bands ranging everywhere from 'speed metal' to 'doom & gloom' to 'neo punk' and even including some acoustic ballads.
Summon: How has the fan response been?
Alex: As regards the fan base we have obtained it's absolutely fantastic. Unfortunately with the advent of the internet and music/metal being so completely "internationalized" these days getting the word out has become more difficult than ever because the competition is so endless. No longer just in the U.S. but all throughout the world now which makes it difficult. The fan-base the band does have, however, is fanatical and wonderful. And slowly growing. I sometimes wonder who loves who more us or them.
Summon: Where did the band name come from?
Alex: This particular incarnation of the band was originally called 'L.A. NOIR' signifying not only the band's hometown but also 'NOIR' being a reference to art (usually in film) that deals with the darker, seemier part of life. However, shortly after the completion of the 'TWILIGHT AFTERMATH' album 2 books and 2 indie films with the same name surfaced. Shortly thereafter an enormously popular video game with that monicker reared it's ugly head which cemented in stone the name had to be changed. Wishing to keep the 'NOIR' reference intact 'AUDIO NOIR' was decided which ultimately proved beneficial because 'NOIR' in this case refers to music and not film plus there are so many different artistic endeavors with the 'L.A.' reference attached.
Summon: Introduce the band members and what they do in the band.
DIMITRI MANDYLOR: Guitars
MARK O'SULLIVAN: Drums, Percussion
ALEX CORTES: Bass, Vocals
Summon: Who writes the music? Lyrics?
Alex: I (ALEX CORTES) write and plays everything on recordings including drum machine programming.
Summon: And where do the lyric ideas come from?
Alex: Anywhere and everywhere. Inspiration is where ya find it. Dealing mostly, of course, with the darker side of life but often with a definite undercurrent of humor and/or cheeseiness.
Summon: What is your view in Satanism and Occultism?
Alex: It's effective for shock value and has great visuals but way overdone and not something the band ever deals with thematically. The band member's individual spiritual beliefs vary but ALEX does not believe in 'the devil' per say but more sees it as a symbol for the human ego and all the endless issues that result from it.
Summon: How many albums/CD's have you released?
Alex: Two although neither on any "official" level IE. through any management company or record label. Strictly homemade indie all the way folks! The titles are "TWILIGHT AFTERMATH' and 'THE TRUTH IS ON THE CUTTING ROOM FLOOR".
Summon: Tell me about some the songs on the latest CD?
Alex: The lineup for 'THE TRUTHIS ON THE CUTTING ROOM FLOOR' is as follows:
Pack Your Bags / The Shroud Of Urine / Cunt Factor / Black Rat / Ghosts Of Gettysburgh / The One Percent / Hammers & Bricks / Winter (Into The Heart Of Darkness)
Summon: Do you have any side projects?
Alex: At the moment no but members are free to do so as long as it does not interfere with 'AUDIO NOIR'.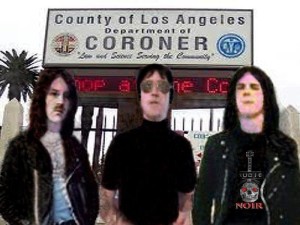 Summon: Who are some of your musical influences?
Alex: The Beatles, Black Sabbath, MC5, Ramones, Sex Pistols, early Metallica, Slayer, Type O Negative, Jim Croce, Creedence, Celtic Frost, Motorhead, KISS, Aerosmith, Reverend Horton Heat, Marilyn Manson, Elton John, too many others to mention here. Many non-musical influences as well IE. gore, horror films, dark and sinister art, true crime, etc.
Summon: Which current bands?
Alex: I (ALEX) tends to like older bands not as crazy about newer stuff. DIMITRI loves most of the Scandinavian bands, Cradle Of Filth, Sadistic Intent, Lacuna Coil. MARK loves Deathklok, Scandinavian bands, Orange Goblin, Sothis. All 3 also like many bands / artists that do not fall under the "metal" banner.
Summon: What is the band like when you play live?
Alex: Bombastic, energetic, driven, very intense. Always punctual. Usually on time and in tune. Totally dedicated to being a well oiled machine live regardless of crowd size.
Summon: Have you guys ever played in another country?
Alex: Yes Mexico and Canada. Would LOVE to play as many countries as possible.
Summon: How big of crowd shows up at shows usually?
Alex: It varies a great deal from one location to another. Usually at least a couple hundred. Band does not play nearly as much as we would like.
Summon: How is the crowd response when you play?
Alex: Crowd response again varies a lot from one location to the next. Much better outside the L.A. area where it's total musical overload all the time and crowds resulting indifferent to material they're not already familiar with. Once we get going the crowds are generally totally nuts sometimes even to the point of disrupting the bands ability to effectively deliver quality performance but crowd enjoyment always comes first anyway. In Mexico crowds have always been absolutely nuts even near to the point of riots at times. Only played there twice but hoping for many more.
Summon: What do you think of the US Black Metal/Death Metal scene?
Alex: When it's good it's great. A lot of amazing new bands out there as there has been for many years. Unfortunately the entertainment industry in general in the States these days seems to be geared almost entirely to appealing to teenage girls which aren't a big demographic for speed/death metal and with so much competition even from other countries these days it's harder than ever to stick your head out above the crowd. As with any genre some are better than others but one always has to admire any artistes that stick to their guns irregardless of chances for big time success.
Summon: What do you think of the Overseas scenes?
Alex: Can't say since I don't live there but Europe and Latin America seem to be the best for metal at the moment. Metal now is, of course, more international than ever with bands even coming from countries you've never heard of. As far as new bands again "musical overload" and competition is more severe than ever on an international scale especially since the internet and amazing and affordable computer recording software seem to be available even in villages with no running water.
Summon: What are some of new favorite black metal/death metal bands?
Alex: Refer to answer question 13.
Summon: When do you guys plan on writing any new material?
Alex: I (ALEX) is writing new material all the time has probably at least another two Cd's worth ready to roll as we speak.
Summon: What does the future hold for the band??
Alex: Impossible to foretell the future especially with an art form as wild and unpredictable as music. Unfortunately the answer must at this point be pretty predictable insofar as success, success and more success. And a whole lotta success on top of that. Band is more than ready for as much as karma cares to throw our way!
Contact them at:
http://lanoir.bandcamp.com/album/twilight-aftermath
http://lanoir.bandcamp.com/album/the-truth-is-on-the-cutting-room-floor
https://www.facebook.com/audionoir/media_set?set=a.373831122723980.85777.100002912863220&type=3