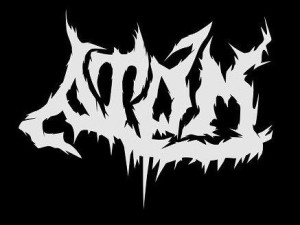 We are a band from Thessaloniki, Greece. Our name is Atom and we play death/thrash with some technical elements. We started playing for about 4 years ago but due to some line-up changes, we finally took the decision to create and compose our own songs and music and last year's winter we started recording our first demo. The members now are the following: Kostas Petrides (Guitars), Kostas Apostolakides (Drums), Giorgos Mitsialos (Bass) and Konstantinos Petrides (Guitars, Vocals). At the beginning we started to play old school thrash but as we developed we tried to create our own unique sound and music. The demo was released by Chainsaw Distro (https://www.facebook.com/LanxsDistro?fref=ts) and received lots of good reviews. We have shared the stage with many local bands and also took part in last year's Tribute to Chuck Schuldiner, an event that takes place the day he died and all the bands that participate play songs from the discography of Death, in his remembrance. 
In this mail is also included: The band's photo and the band's logo
Here is the link to our Demo on Youtube!
http://www.youtube.com/watch?v=erZ6W7eStTM&list=PLTxRT7jyJRXLXQjO8nVHUjOkYv1IzH9rY