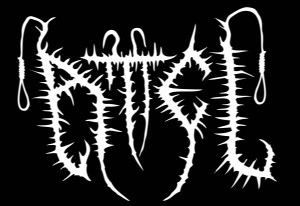 Atel is a one-man Black Metal cult from Los Angeles, CA. Sandaramet is the only constant member. In 2015, Atel has released two demos: Demolishing Life, Embracing Death and Cold Misanthropic Wilderness. Demolishing Life, Embracing Death featured Arise on session drums, but he is no longer involved. Cold Misanthropic Wilderness was done in its entirety by Sandaramet.
Atel is on Depressive Illusions and Wulfrune Worxx, who have both released the first demo. Atel was recently added to the Defiled Light and Wolfmond Production rosters. Many releases are scheduled for 2016, including splits and a full-length album.
Atel makes Black Metal in its rawest and purest form. Production is "lo-fi" and the atmosphere is that of misanthropy and aggression. The lack of bass guitar is intentional. Sandaramet's lyrics are likely never to be released, but themes and ideologies include death, darkness, nature, and the rejection of all religions.