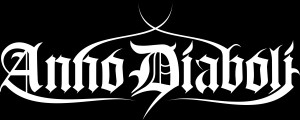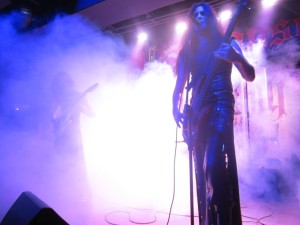 Summon: How did the band get started?
Nahemoth: In 2006 I got acquainted with the guys with which I had common views and then we assembled to play some black metal covers. It bored us shortly and we decided to search for something more in the world of music – to express our own ideas. Thus, ANNO DIABOLI was born in 2007.
Summon: What kind of music do you play?
Nahemoth: We play symphonic black metal with slight death metal (and not only death metal) influences. We play neither "classic" raw black metal nor modern variants of the genre, which usually have nothing in common with bm. In fact we prefer to cut our own way through the genre preserving solemn and malicious atmosphere of our music. The band's style is characterized by the fusion of fast aggressive drums, massive guitar riffs and monumental orchestral arrangements, that makes the music material on the whole complex and epic. The cooperation with violin player for studio and live work gives a zest to the sound and makes it possible to express ideas of metal music in new ways.
Summon: How has the fan response been?
Nahemoth: Our first release Morbid Dreams was given a very warm welcome. Actually, I haven't come across any criticism surfing the reviews. Playing our shows we also see good public response. So I think the whole fan response is quite positive.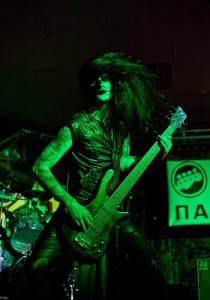 Summon: Where did the band name come from?
Nahemoth: I decided to give this name to the band to show the contrast between our world perception and the one of common people. Anno Diaboli is the antithesis to Anno Domini thus giving the shade of new sense to this Latin abbreviation.
Summon: Introduce the band members and what they do in the band.
Nahemoth: We're experiencing a shake-up of the band now. 4 of 5 other band members abandoned Anno Diaboli to pay more attention to their non-musical activities. I'm in search of more motivated and enthusiastic guys, and it seems that I've already succeeded a little in this search.
Our today line-up:
Nahemoth – bass/vocals
Invictus – guitars
Nikolai – violin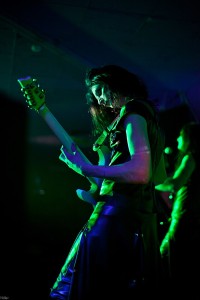 Summon: Who writes the music? Lyrics?
Nahemoth: Desmond, our former guitarist, and I wrote most of the tracks though he did much work on composing symphonic parts and arrangement and I concentrated on their production but also contributing some riffs and ideas. Now I decided write music for my band on my own. All our lyrics are wrote by me.
Summon: And where do the lyric ideas come from?
Nahemoth: From the books mainly and from inner aesthetic reflections.
Summon: What is your view in Satanism and Occultism?
Nahemoth: We mainly take this as a contradiction to Christianity and other monotheistic religions. But I find some ideas of traditional Satanism quite logic and adequate.
Summon: How many albums/CD's have you released?
Nahemoth: We've already released one album called Morbid Dreams. It's the EP. But we are going to release 11-track long play before this year is out. Also we have plans to release something in 2015.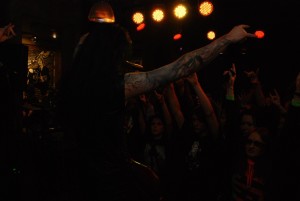 Summon: Tell me about some the songs on the latest CD?
Nahemoth: Our debut release contains 4 tracks, which were composed in 2007. We tried to compose non-ordinary guitar riffs and monumental keyboard arrangements. Also, I want to mention the of our violinist's composing and recording violin: violin parts sound wonderful. Besides, male choir, viola and acoustic guitar were recorded for the album.
Summon: Do you have any side projects?
Nahemoth: No, we just don't have enough time or desire for this.
Summon: Who are some of your musical influences?
Nahemoth: I can't mark out any particular band, but I can say that we are influenced by the north European black metal scene mostly, as well as by some Russian and European composers and other metal genres – i.e. heavy metal, death metal for instance.
Summon: What is the band like when you play live?
Nahemoth: It's like a devastating storm always keeping high the degree of rage and malice. 🙂
Summon: Have you guys ever played in another country?
Nahemoth: We played twice in Kazakhstan and we were to tour with Spanish black metal band Noctem in Ukraine this March but the tour was canceled due to disorders there. We are still long for playing in Europe or USA or somewhere else, but haven't received anything from local promoters. I tried to connect with them myself but haven't succeeded yet.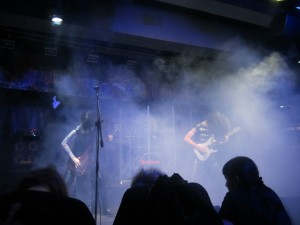 Summon: How big of crowd shows up at shows usually?
Nahemoth: It's pleasant to understand that we have maybe not very big but loyal fan community here, so people always interested in our shows and there are quite a number of metal-heads in front of us while we are driving gigs on the stage.
Summon: How is the crowd response when you play?
Nahemoth: People appreciate us greatly. I think this is due to energetic way in which we conduct our shows.
Summon: What do you think of the US Black Metal/Death Metal scene?
Nahemoth: To my mind one can hardly exaggerate the impact of US death metal bands on the world death metal scene and on metal scene generally. Though I can't say that I'm well acquainted with US black metal scene. I've heard of nice band Judas Iscariot, some sympho BM bands like Abigail Williams and Eyes of Noctum, but that's all. Sometimes I come across some other interesting US black metal bands but I don't try to keep in mind their names.
Summon: What do you think of the Overseas scenes?
Nahemoth: Speaking of European black metal scene I find it very productive and interesting. There are a lot of original distinctive bands and their number is still growing though one would think that genre ran dry.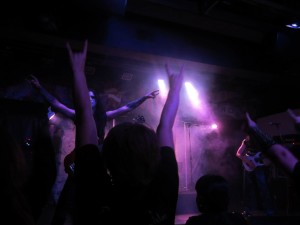 Summon: What are some of new favorite black metal/death metal bands?
Nahemoth: Negură Bunget and Anaal Nathrakh are the last bands having attracted my attention.
Summon: When do you guys plan on writing any new material?
Nahemoth: The new album is in progress. We are at the final stage of its recording and soon we'll send the tracks to be mixed. That will be an 11-track LP with the approximate duration of an hour! While composing and recording we paid much attention to live acoustic instruments: one will be able to hear there flutes, 12-string guitar, some ethnic instruments, clarinet and much of viola and violin. The material is very symphonic and complicated with fast grinding drums and beautiful guitar solos.
Summon: What does the future hold for the band??
Nahemoth: One can hardly predict that. But ANNO DIABOLI permanently moves forward – we have a lot of prospects, we always compose new material and search for new interesting contacts in the music world. Our short-range plans are to release the second album, shoot a couple of video clips and start making a new album. And to tour more, of course.
Contact them at:
https://www.facebook.com/pages/Anno-Diaboli/168285713258024