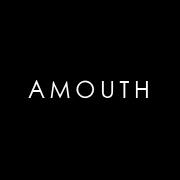 Amouth is a band from Arezzo, born about two years ago as an evolution of a different musical project.
The band is made by four longtime friends and they play post-metal singing in English; the sound is characterized by heavy and thick sounds, dropped chords, walls of sound in alternating ambient interludes and instrumental parts.
After a few live and a long period of writing, the band enter into the studio to begin production and later the recording.
The album titled "Awaken" was produced, recorded and mixed by the band in their own studio between the summer and autumn of 2013 and will be available from February 17st 2014. 
The minimalist aesthetic of Amouth is also reflected in the artwork and packaging of the disc, personally supervised by the band, which sees the release of "Awaken" in a wooden box with branded artworks in a limited edition of 200 hand-numbered copies.