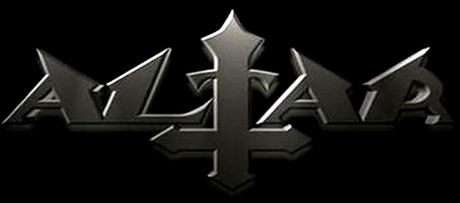 Altar
"In The Name Of The Father"
2000, Pavement Music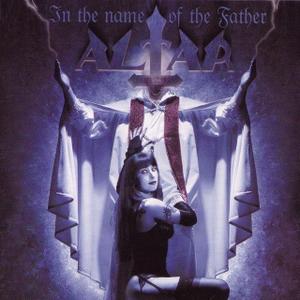 Altar have been around for awhile, but I never heard of them untill now. The album is ok, but overall didn't impress me to much. There are some good riffs here and there, like in the song, "Holy Mask", which is probably my favorite song on the album. The second song "Spunk" sports a sample of a girl asking a guy if he's seen a porno film. "Spunk" deals with sodomy and other sex acts which is neither funny nor original. Deicide influence is really apparent. Deicide fans will probably like it, but I didnt. There are 2 bonus tracks on here, with one of them being Iron Maiden's "The Trooper", and Altar's version is rather forgettable. I recommend getting it used, borrowing it, or have someone tape it for you, because it's not worth spending your hard earned money on it brand new.
Tracklist:
1. Holy Mask
2. Spunk
3. God Damn You
4. In the Name of the Father
5. I Spit Black Bile on You
6. Hate Scenario
7. Pro Jagd
8. Walhalla Express
9. In Our Dominion
https://www.facebook.com/pages/Altar/200510973422231
Members:
Marcel Verdurmen – Guitars
Richard Ludwig – Guitars
Nils Vos – Bass
Edwin Kelder – Vocals
Sjoerd Visch – Drums
Rating: 3 out of 10
~Azazel