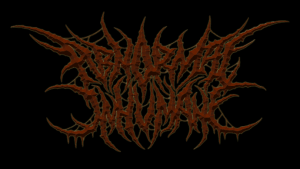 Summon: How did the band get started?
Tassos: The band was formed in the middle of 2010 from Kostas (ex-remnants of flesh).After few months took part in the band Tassos on vocals and K on guitars. With this line up the band recorded one demo and promo 2010 which called "Murder" and the first full-length "Disgusting cruelty of homicide", after recording of the album formed in band Mitch on drums
Summon: What kind of music do you play?
Tassos: Brutal death metal!
Summon: How has the band response been?
Tassos: We response to play and write our favorite music,and we are positive in any live opportunity to release our material.
Summon: Where did the band name come from?
Tassos: The name of the band was an idea from Kostas influenced from lyrics of deeds of flesh.
Summon: Introduce the band members
Tassos: Tassos on vocals, Kostas on bass guitars, K on guitars and Mitch on drums.
Summon: Who writes the music? Lyrics?
Tassos: The biggest part of music written by Kostas with some help from K and the biggest part of lyrics Tassos with some help from Kostas.
Summon: And where do the lyric ideas come from?
Tassos: Our lyrics based on social facts and perversions of human kind. Also we want to forced the mind-pollution that they are pressing to us every day.
Summon: What is your view in Satanism and Occultism?
Tassos: We don't believe in Satan ,in any god or any messiah we believe to ourselves and to our music.
Summon: How many albums/Cd's have you released?
Tassos: We have a shelf-released promo which called "Murder" and soon we will release our first full-length album from no label records(Indonesia).
Summon: Tell me about some the songs on the latest CD?
Tassos: We want to talk you about the 2 tracks that we have sent you. Defiance of species: This song descript the racism to people with some specifications. Also it said that we will become basically racists of our form. Repulsive disease:This song is a real story about a man that fucked dead people and express his perversions to his family.
Summon: Do you have any side projects?
Tassos: No,we don't have any projects because the band is new formed and we want to play only with this band.
Summon: Who are some of your musical influences?
Tassos: Mainly we are influenced from U.S. scene.
Summon: Which current bands?
Tassos: Suffocation, Deeds of Flesh, Immolation, Gorgasm, Vile, Insidious Decrepancy and some very good bands from Europe like disavowed, severe torture and of course inveracity.
Summon: What is the band like when you play live?
Tassos: We don't have a standard line-up yet we haven't took part in any live but live performances are in our future plans
Summon: What do you think of the US scene?
Tassos: As band we believe that U.S. scene is the biggest influence for death metal bands because it had great bands in that kind of music. Also it had a very strong underground scene.
Summon: What do you think of the overseas scenes?
Tassos: There are very good scenes around the world too ,and big variety in death metal music. The German scene, Holland scene and Japanese scene.
Summon: Any plans on writing any new material?
Tassos: This time we wait for the album release and also we work on new songs.
Summon: What does the future hold for the band??
Tassos: We will try to play some lives for the promotion of album and we will work for our next album.
thanks a lot.
Contact them at:
http://www.myspace.com/abnormalinhumane