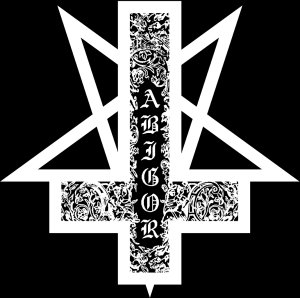 Abigor
"Leytmotif Luzifer (The 7 Temptations of Man)"
2014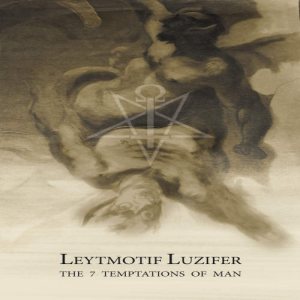 Abigor's 2014 release "Leytmotif Luzifer" (The 7 Temptations of Man) sounds like a wonderfully chaotic symphony of highly over polished and sometimes, annoying guitar sounds. The vocals are good, the synths are forgettable, some of the "sound effects" used on "Temptation II – Stasis" in particular, I found truly annoying.

The guitars on this album are quite "jazzy" and "technical". Half of the "cool additions" in this album I do not find to be very refreshing or memorable. Listen for yourself, and make your decision on checking this one out. I found it to be mediocre. This album's production overall has a very thin and sterile sound to it.

We have a breath of fresh air with "Temptation V – Neglect". It is a finely crafted tune and is good on all levels I think. Perfect in composition. It is sad that this is the only good song I heard on the entire album.
I was very excited to hear this album, because of the previous masterpieces created by this band, but instead, I get a bunch of riffs put into a blender and shuffled into a speedy chamber of  jazzy black metal. Don't get me wrong, there were a few memorable riffs here and there, and certainly the drums and vocals were good.…
Tracklist:
1. Temptation I – Ego
2. Temptation II – Stasis
3. Temptation III – Akrasia
4. Temptation IV – Indulgence
5. Temptation V – Neglect
6. Temptation VI – Compos Mentis
7. Temptation VII – Excessus
https://www.facebook.com/abigorblackmetal
Members:
P.K. – Guitars/Bass
T.T. – Guitars/Drums/Bass

Rating: 5 out of 10
~Cosmic Cornmeal