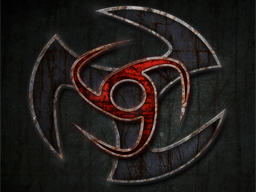 9 begins at the end of 2008 when LuxyFer decides to continue forward doing music after the accident happened on tour with his previous band L6b6t6my. Glitter joins in bass and backing vocals (current member of In Eternum) and Ishtar in drums. Finally they add Cannibal in lead vocal, after he had just gone out of Carnarium. The band begins with presentations and after 12 shows, both in the capital and in the other cities of Argentina, Ishtar and Cannibal leaves the band, taking charge Glitter of the voices, but without leaving his bassist's function and adding Chakal in drums, friend with whom former bands were shared, 9 continues. With this formation they appear during all 2010, adding 14 live presentations (9 in the capital and surroundings, 4 in the interior and 1 in Uruguay).
In 2011 they done 24 presentations. In 2012 9 was re-founded with Javier Minniti (ex-Carnarium between others) in bass and baking vocals, Martin Bruno in drums and Bruno Loggia as lead singer, and it realizes shows in Chile, Uruguay, a extense tour on Argentina.
In 2009 the first LP was recorded untitled as the band, "9", in La Mandarina Studio, with the engineer Luis Baque. Was edited in a dependent way in Argentina and in Peru under the Label War Chaos Music. Recently was also edited in a digital way and free to download with the Label Don't Pay Music.
The name of the band is a number of great importance for Luxyfer, that appeared in good moments as also in the very bad ones, and is a number whit a strong meaning in Satanism and in the Cabala. The musical approach includes a wide spectrum of all the extreme music and also thrash. Many influences can be noticed in 9´s music, that it does a very rich musical offer in variations and approaches, achieving an own identity, without trying to sound as any other band. The subject of the lyrics is equal of wide as his music, speaks of what surrounds us everyday, as well as the religion, the society, the media, etc., everything with a critical and subjective view. It has much symbolism in his words and a reading between lines which is not so evident at first sight.
For 2013 the band has planned to continue spreading his music and his message and to record his 2nd LP which material is almost entirely composed, plus a video clip of the new material and the record of a live show in DVD.

9_deathmetal@hotmail.es
http://www.dontpaymusic.com/9/
https://www.facebook.com/9DeathMetal
http://www.reverbnation.com/9deathmetal