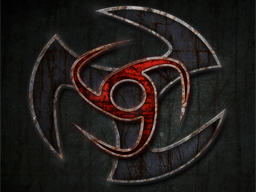 Summon: How did the band get started?
LuxyFer: The band started in 2008, after the Split of my previous band, Lobotomy, due to an accident happened while we are on tour in Bolivia that finish with the life of a friend and member. I quit for sometime but continue composing songs, and after a time I create 9 and call some friends to start with this new project.
Summon: What kind of music do you play?
Cannibal: In general we are basically a Death Metal band but with different influences that come from other metal styles such as Brutal, Technical, Black, Trash and so on …
Summon: How has the fan response been?
LuxyFer: Really great, they support us 100% everywhere we have gone.
Summon: Where did the band name come from?
LuxyFer: 9 is very personal to me. It is always present in every important thing that happened in my life, in the god ones and in the bad ones. It also represents the 666 and the human been (mind, body and spirit).
Summon: Introduce the band members and what they do in the band.
LuxyFer: Lead/Rhythm Guitars
Javier Minniti: Bass & Backing Vocals
Martin Bruno: Drums
Cannibal: Lead Vocals
Summon: Who writes the music? Lyrics?
LuxyFer: In our debut album i wrote it all, music and lyrics. In our next album Minniti and Cannibal will be adding lyrics too.
Summon: And where do the lyric ideas come from?
LuxyFer: From our point of view about life, and all the factors that affects it. Religion, politics, negative aspects of the human race.
Summon: What is your view in Satanism and Occultism?
LuxyFer: I think that deserves all the respect, like any other religion in the world. Everyone has the right to believe in what they want, and Satanism is not the exception. Live the life as you wish, and be free.
Summon: How many albums/CD's have you released?
LuxyFer: 2, an EP named "The Last Breath" with 5 tracks was released during 2009 and later the same year our first LP named "9" as the band with 12 tracks.
Nowadays we are rehearsing the new material for our second LP which will see the light in the near months, named "Styx".
Summon: Tell me about some the songs on the latest CD?
LuxyFer: Each song has its own spirit. The CD was planned to be a whole and each path you take you will discover something different, it is not a repetitive album. You will find a kind of death metal that is a bit difficult to put in a sub-genre. We have tagged with all kind of labels, technical, brutal, blackened and even one journalist said that we did some kind of morbilangelist death metal, so we don't care about that, we always do our best and we are very proud of our work.
Summon: Do you have any side projects?
Minniti: Aether, a death/doom project where I plays drums
LuxyFer: I'm next to record a solo album this year, 11 tracks of full metal with a bit of everything, thrash, technical, progressive even some heavy, whit lyrics in Spanish.
Cannibal: No.
Bruno: No.
Summon: Who are some of your musical influences?
Cannibal: I hear a lot of different stuffs from Black, Trash, and Heavy metal to more brutal bands. The idea of this is to take different influences and have great background knowledge of all these styles to take the best of everyone and apply to my work on the band.
LuxyFer: Death metal and all the sub-genres, Thrash, Progressive, some Black, Classical Music, because I study a lot of that, and also a bit of heavy.
Summon: Which current bands?
LuxyFer: All the classic death metal bands, especially I am a big fan of Morbid Angel, Deicide, Behemoth and Death. Zyklon, Aeon, Krisium and Lobotomy.
Cannibal: To be more specific I heard and I still do, bands like Dimmu Borgir, Cannibal Corpse, Suffocation, Hammerfall, Cradle Of filth, Metallica, Arcturus, Bokrnagar and a lot more. These are just a couple of names that came to my head.
Summon: What is the band like when you play live?
MB: They let us know they are having a great time. We can feel that energy.
Summon: Have you guys ever played in another country?
MB: The last year we played in Chile. It was an amazing experience and we are really expecting to repeat it in other countries.
LuxyFer: I also play in Paraguay, Uruguay, Bolivia and Brasil.
Summon: How big of crowd shows up at shows usually?
LuxyFer: We usually have more than 100 people.
Summon: How is the crowd response when you play?
LuxyFer: Great, we all are very grateful to our fans for the huge support.
Summon: What do you think of the US Black Metal/Death Metal scene?
Cannibal: I haven't had the chance to play there, so no experience with that. It would be a great opportunity and experience to share with some of the Metal colleagues there a couple of shows and beers \m/-_-\m/
LuxyFer: Many of my favorites bands are from there, but the extreme bands are not so popular as it should be, they deserve a better place in metal music in there.
Summon: What do you think of the overseas scenes?
LuxyFer: In Europe the death and black have more fans, is very common to see an extreme band selling a good number of copies and also are a greater number of labels that are focused on that.
Summon: What are some of new favorite black metal/death metal bands?
LuxyFer: In death Fleshgod Appocalypse, Origin, the Faceless, in black Krallice and Altar of Plagues to name just a few.
Summon: When do you guys plan on writing any new material?
Band: We are always writing new material. We will have the new release of the band this year and we edited a Live DVD a few months ago.
Summon: What does the future hold for the band??
Band: We are mixing our last material and already have the art cover and all, so it will be really soon on the street, it will available and many countries and also in vinyl for the first time for us.
Contact them at:
http://www.dontpaymusic.com/9/
https://www.facebook.com/9DeathMetal
http://www.reverbnation.com/9deathmetal